Welcome to classiccomputershop.com
Classic Computer Shop is the webshop to buy classic / vintage / retro / old / legacy computers and accessories from the past.

Classic Computer Shop specializes in computers from the 80's and 90's. Here you can particularly find hardware from legacy Apple, Atari, Commodore, MSX, PC's and other classic computer systems, offered with warranty, also see the F.A.Q. page.

If you have any questions about the items for sale, feel free to email or call Classic Computer Shop. See the about page or F.A.Q. for contact details.

Christmas shopping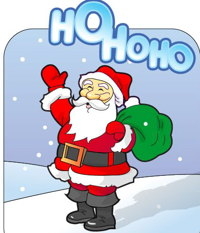 Nederlandse klanten: bestelling uiterlijk 21 december betaald, voor de kerstdagen geleverd.

EU customers: order at the latest paid on 12 December, delivered before Christmas.

Other international customers: please order as soon as possible if you want to receive it before Christmas.

Thank you for visiting Classic Computer Shop and feel free to spread the word.

Last update: 2 December 2016

© 2011-2016 Classic Computer Shop. All rights reserved.